Self-driving cars are soon becoming the norm in the automobile industry. We are not yet at the age of the Jetsons where drivers are flying through the sky, but we are very close. Nissan is getting in on the action and expects to have commercial viable autonomous vehicles on the road by 2020. In fact, the brand is currently testing these smart cars on the roads as we speak.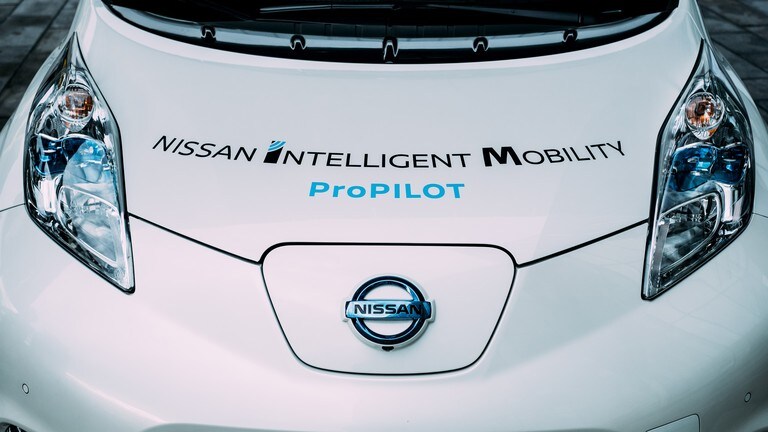 Ride Sharing Made Simple: Soon Nissan will offer a self-driving car service. The vehicles will travel on a predetermined path and have both pick up and drop off points that are convenient for riders. This service will be a mixture of autonomous driving, electric vehicles, and ride-hailing or sharing services. Ogi Redzic, Head of Mobility Services at Renault-Nissan says, that the innovative service is on the horizon and will be on line and available within the next ten years. Nissan has successfully produced new electric vehicles so we are excited about the development and expansion of its self-driving technology. This is a pretty awesome development as these cars will be capable of driving themselves, parking and can even refuel on its own. (No more pumping gas in the rain). The Nissan brand has worked alongside researchers and developers from the top universities to bring you the best that autonomous driving has to offer.
While many automakers are exploring self-driving technology, we are committed to leading the pack, and investing in innovation and every turn. David McDavid Nissan in Houston is dedicated to providing up-to-date information about new developments and Nissan product launches. Our goal is to pass along as much knowledge and information as possible so that you can be as informed as possible. If you are ever in search of new, used, or certified pre-owned vehicles, please give us a call or come in and see us. Our team is excited to work with you and accommodate your car-buying and service needs.
Photo Credits: Nissan