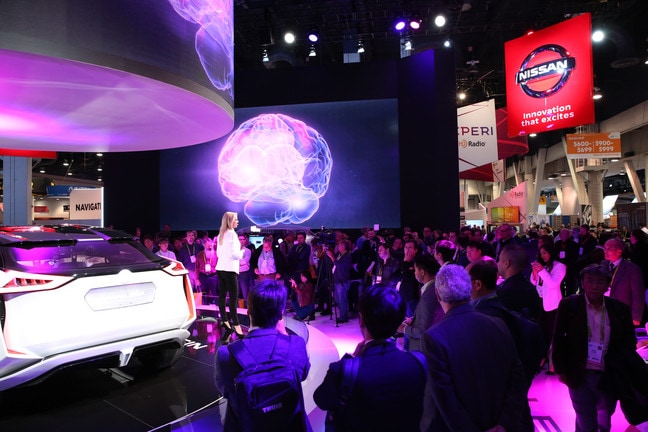 In today's day and age, everything is ruled by technology, including our vehicles which can operate autonomously for our safety and convenience. The Nissan brand is at the forefront of new developments in automobile technology so the idea of a car that can read your mind really that isn't far-fetched. Their Intelligent Mobility initiative is behind the new "B2V" concept, which was introduced at the Consumer Electronics Show (CES) in Las Vegas. CES focuses on innovation in consumer technology including vehicle tech. Would you be interested in allowing your car to learn and adapt from you? In a lot of cases, this is already happening. Nissan has been researching brain encoding to interpret EEG (Electroencephalography) signals and patterns from the brain in hopes to predict and detect a driver's actions. This will in turn improve reaction times and eventually reduce the number of car accidents overall. There has even been a suggestion that augmented reality can be included to adjust what a driver can see to see how they respond to road stimuli and or help them to relax. Now that is innovative!
"When most people think about autonomous driving, they have a very impersonal vision of the future, where humans relinquish control to the machines. Yet B2V technology does the opposite, by using signals from their own brain to make the drive even more exciting and enjoyable," says Daniele Schillaci, Nissan Executive Vice President.
While Nissan will not be putting their B2V system in cars anytime soon, this brain-reading tech, but it is a great time to start this type of research so that once implementation begins (likely in a decade at the least), all tests will be complete. In the meantime, Nissan has teamed up with the Swiss Federal Institute if Technology on a Cybathalon, which allows people with disabilities to complete in challenges using the EEG assistive technologies. The brand is also in collaboration with National Institute of Scientific Research in Canada and and Bitbrain, where they are focusing on brainwave and computer interfaces.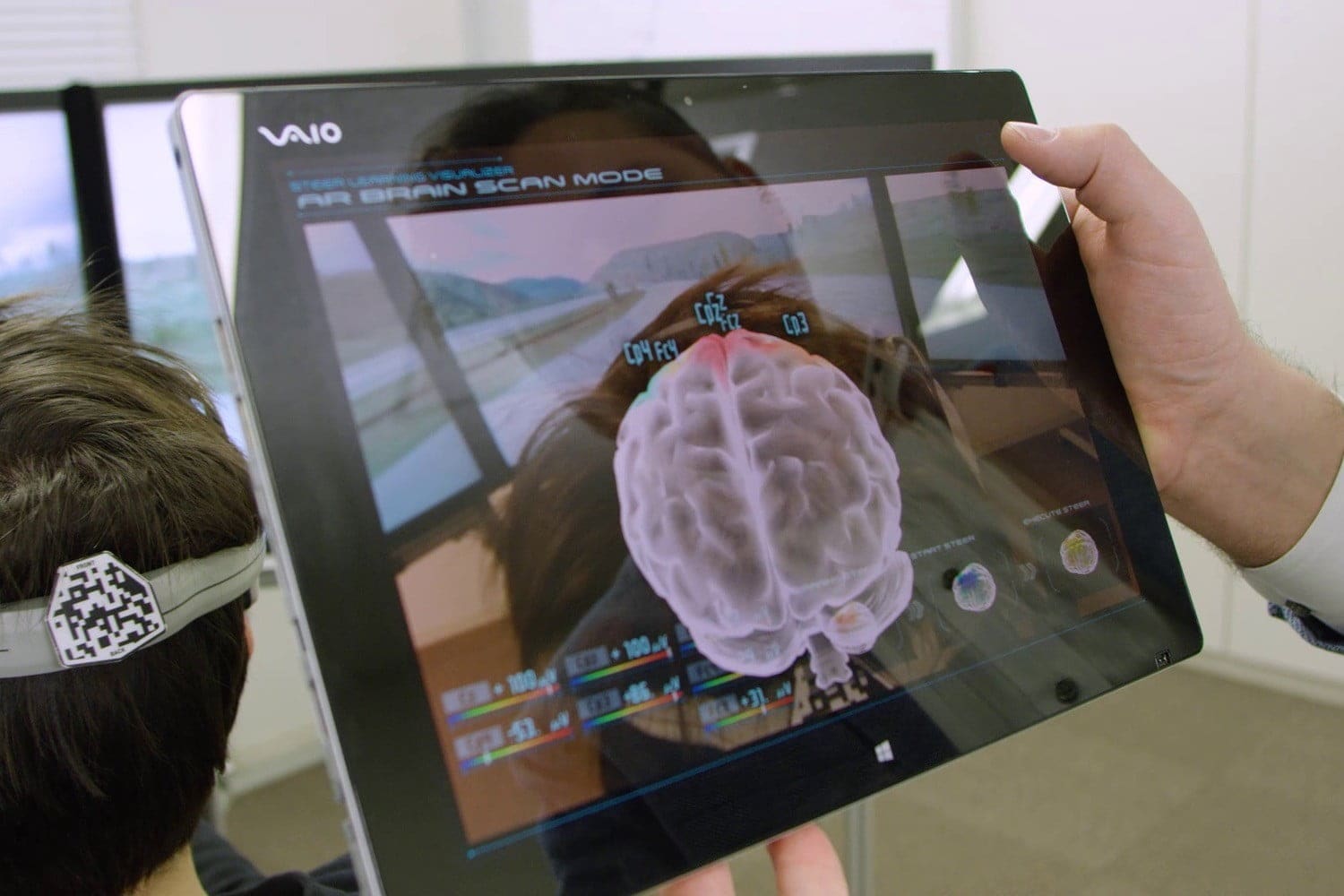 There is a lot to be done, but they are doing their due diligence in making sure that this concept is thoroughly explored and tested. Your team and family at David McDavid Nissan in Houston cannot wait to see what the Nissan brand has in store for the future of autonomous driving. We are proud to be at the forefront of Intelligent Mobility and new vehicle technology.
Photo Credit: Nissan