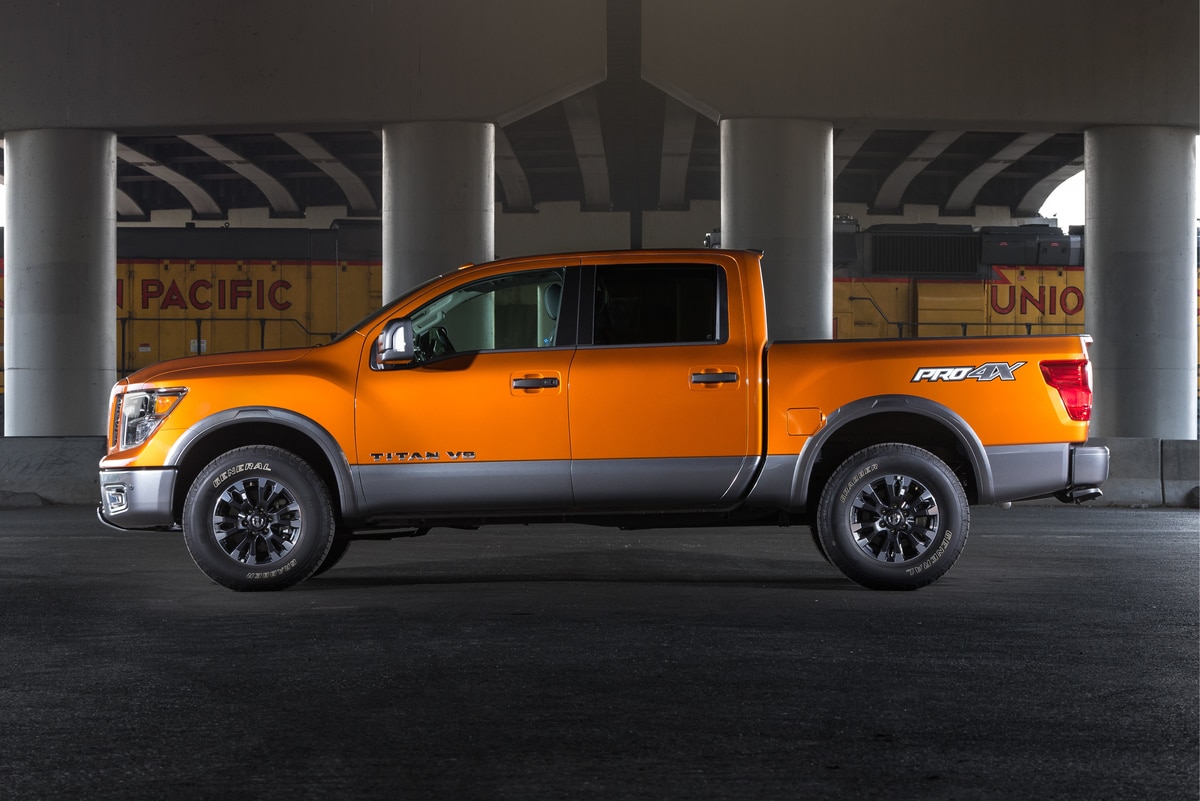 The all-new 2019 Nissan TITAN has just been revealed at the Texas State Fair and it has a ton of new features from advanced tech, updated safety options and a brand new Fender Premium audio system. Referenced as Nissan's, "most refined truck yet, by red DePerez, (vice president, North American LCV Business Unit), the 2019 TITAN and TITAN XD has a towing capacity of 12,710 lbs and is sure to wow, even the most discerning pickup truck lover.
Available this fall, buyers will enjoy the 7-inch touchscreen infotainment display, which includes the works including NissanConnect®, Apple CarPlay™ and Android Auto™. Even better, there are USB and charge ports available to keep phones powered up when you're on the go!
Options:
- Single Cab, King Cab
- Crew Cab body configurations
- 4x2 and 4x4 Drivetrains
- 5 Grade Levels
What's Under the Hood?
- Cummins® 5.0L V8 Turbo Diesel or Nissan 5.6-liter Endurance® V8 engines
- 390-horsepower
- 7 Speed Automatic Transmission.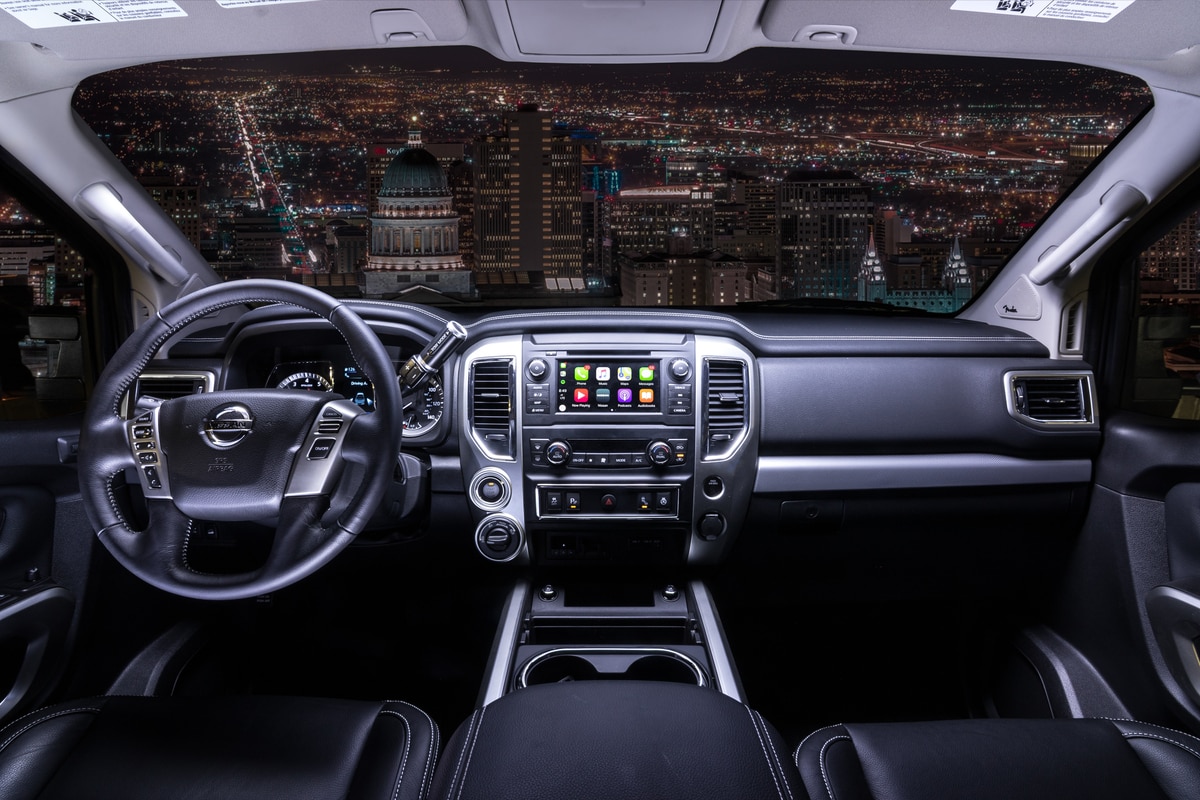 Safety:
The new Titan boasts a refined version of the Rear Door Alert Safety system, which is must have for families these days. Also known as "RDA," the system helps drivers remember to check their rear seats upon setting their car in park. This is especially needed due to the recent deaths of young children and pets who have been left in hot cars. The system detects that you have opened your rear door, whether to put your gym bag or a child in the back seat, and will set off a series of alerts (subtle chirps, alarms, to honking and more) to get your attention if you park and exit the vehicle without reopening your rear door. RDA now comes standard on all King Cab and Crew Cab TITAN and TITAN XD models!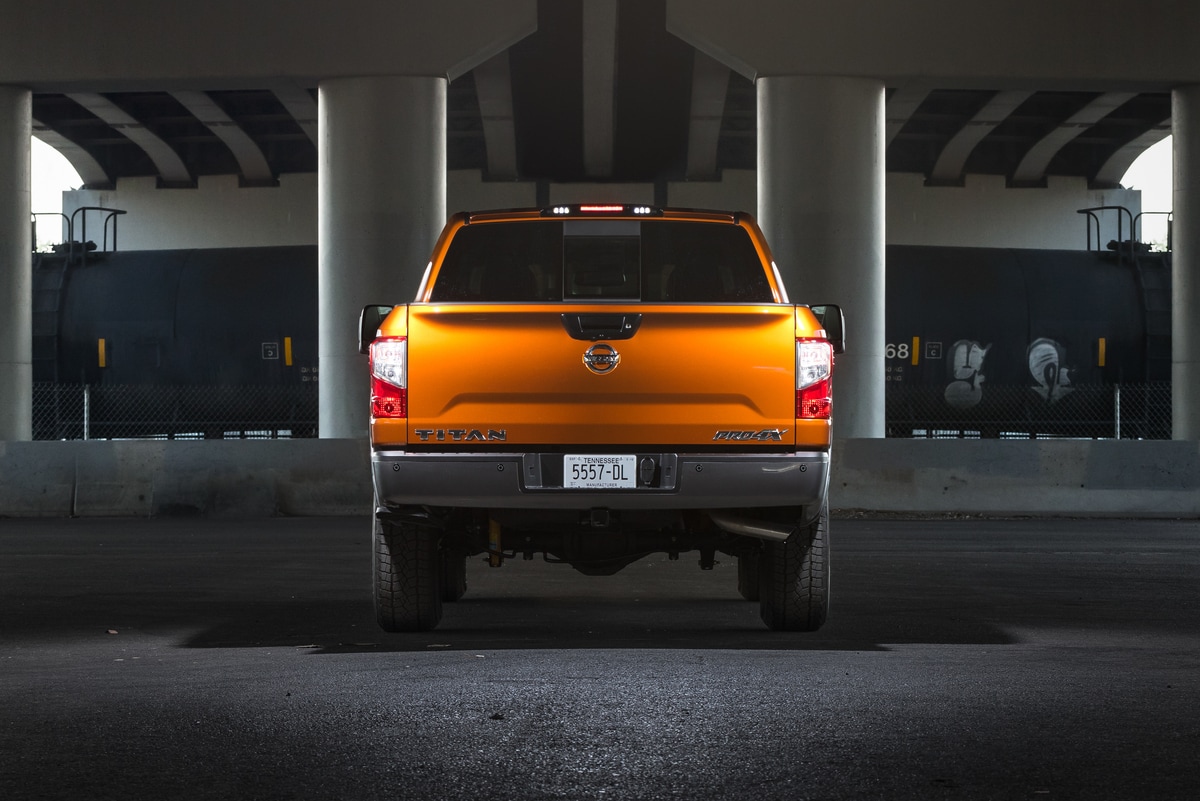 Exterior features include a gooseneck hitch and Moab Sunset and Midnight Pine color choice. Optionally, customers can order the special dark and mostly black Midnight Edition Package for a more custom look. With all of these wonderful features, you'll want to get the warranty, which covers you bumper-to-bumper for 5 years or 100K miles, whichever comes first.
Interested in test driving or purchasing a 2019 Nissan Titan? Give us a call at (866) 292-0253. Let's get you in the driver's seat of a brand new truck!