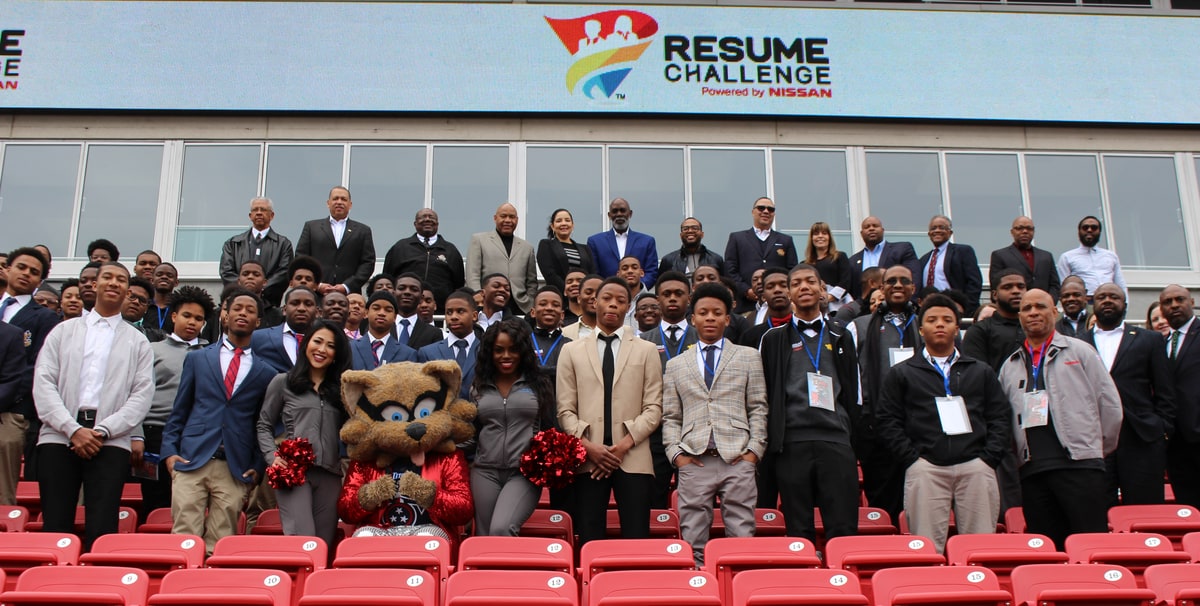 Nissan takes pride in its community efforts and recently hosted its sixth annual Resume Challenge and Submit in Nashville, Tennessee. The Challenge, which took place Feb 14th-15th is a partnership with the 100 Black Men of America and consists of a two-day experience, in which 60 high school students attend leadership workshops and have the opportunity to meet and learn from Nissan representatives and leaders within the community. They will also get the opportunity to tour Nissan Stadium and have a chance to talk with Tennessee Titans cornerback, Logan Ryan, in addition to participating in a "Heroes and Legends" panel discussion alongside African American music artists. Even better, they get to tour the Nissan Smyrna Manufacturing & Assembly Plant and see how the LEAF, Rogue and Altima is made.

In order to be considered, the students had to first, participate in a resume and interview process with representatives from their local chapter of 100 Black Men of America. For those who presented strong resumes and interview skills, Nissan covered the cost of their attendance to the Summit at Titan Stadium.

"Black History Month is a time to celebrate black heritage and culture, but at Nissan we don't want to only reflect on the past. We want to look to the future to help prepare tomorrow's black leaders today," said Jeffrey Webster, Nissan's Director of Diversity and Inclusion.

McDavid Nissan is proud to be apart of such an innovative brand that also focuses on changing the lives of youth and people in need. For more information about the Nissan ResumeChallenge and Summit, click here.
Photo Credit:Nissan